Welcome to Beyond Orwell and Hemingway! The Barcelona Literary Tour takes you on a walk around the city visiting sites relevant to authors, novels and the history of the city. You will see the houses of famous authors, the haunts of their characters and learn about the city and the writers it has attracted over the last millennium! We will explore the words and worlds of writers both local and from abroad!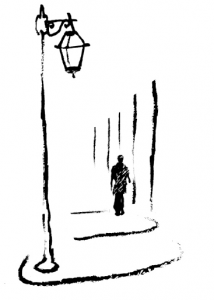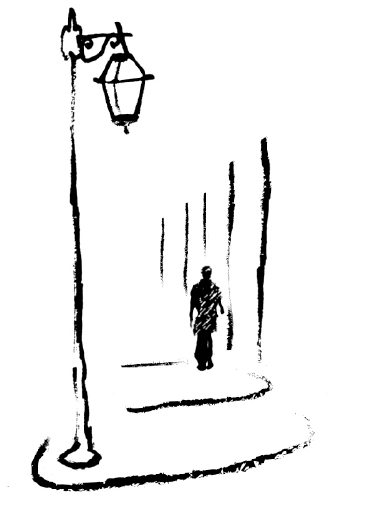 What the tour covers:
George Orwell and Homage to Catalonia
Ernest Hemingway and Martha Gellhorn in Spain
The Shadow of the Wind
Cathedral of the Sea
Literary history of Barcelona
Catalan Medieval, Renaissance and Modern Literature
Latin American Boom
Contemporary Catalan and Spanish Authors
And much more…
Pricing:
Adults – €30
Age 12 – 16 – €10
Under 12 – Free
Duration: 3.5-4 hours
The tour includes a stop in a bar or cafe that allows for a break and to grab some drinks and/or food (not included in the cost and are optional).
A shorter version of the tour is available upon request and takes approximately 2.5 hours and does not include a break.
Availability:
The tour runs several times a week and usually starts at 10am and 2pm
Additional dates and times are possible, please contact for more information.
To book please contact barcelonaliterarytours at gmail dot com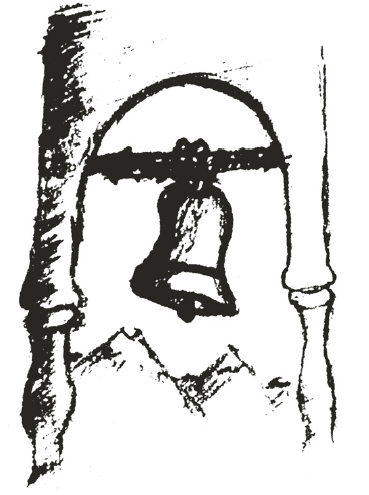 Reviews:
A fun, fascinating way to explore Barcelona. Tadhg did a great job evoking the city's past through the stories of the great authors that lived, loved, fought, and occasionally died here. Both erudite and accessible, highly recommended even if (like us) you haven't read most of the works he discusses. Perfect for bookworms and curiosity seekers alike.

Jordi – Montreal, Canada – January 2023
Hands down the best tour experience I've ever had. If you're in Barcelona you must go on this tour!!! If you're into Bolaño (as I am) it's worth the trip alone. I learned so much about old favorites and entirely new writers, especially Catalonian ones. Tadhg is so engaging and personable and knowledgeable about literature and Barcelona, and really made a point to understand my interests and show me related landmarks. It was so wonderful to converse with him about all sorts of topics as we were walking or having a refresher in between the literary stops! You should book this tour and have this fantastic experience for yourself 🙂

Yuqing – Chicago, United States – September 2022
This is an amazing tour! We really enjoyed the whole tour with Tadhg. He is very structured in storytelling.
We really love Tadhg's way of sharing his knowledge about Barcelona. In this 4 hours journey, we do not feel like a typical tourist but rather feel like hanging out with an old friend. Tadhg is very open-minded, knowledgeable and calm.
For people who do not know about Spanish and Catalonia Literatur, or about Garcia, Hemingway and Orwell, it is a great intro to get to know more.
For people who already have good knowledge of literature, it is great chance to know more about how these great literature work are related to Barcelona!
For people who are not into literature, this tour will give you a new angle of viewing Barcelona!
In the end, we enjoyed coffee together with Taghg. It is such a lovely, comfortable and informative afternoon with him!
I would recommend it everyone who visits Barcelona. You will not regret it!

Xu – Hamburg, Germany – April 2022
I went on a literary tour with Tadhg expecting it to be just another generic walking tour filled with random disjointed facts but without context. However I came out from the experience with a renewed awe of the city as I managed to connect how these disparate group of writers and stories were able to collectively express and present the multilayered, complex and diverse history of Barcelona. This is, and what all literary or walking tours should be — allowing the audience to get closer to understanding the soul of a city — and Tadhg managed to hit that gold standard.

This is because what you get from the tour is not a dry rehearsed Lonely Planet or Wikipedia version of Barcelona — but rather a lively explanation of how literature intertwined with history, politics and society. What made it more special was Tadhg's generous sharing of his own personal experiences of the city and his perspectives of the varied literary works. The experience was therefore very unique and personal, giving you more insights that guidebooks or self tours cannot replicate.

Edwin – Singapore – October 2021
I went on this excursion with my boyfriend who is from Barcelona and he says that Taghg has a very strong knowledge on Spanish and Catalan literature and a deep understanding of the Catalan civil war which is very helpful when learning about the novels written in Catalonia and Spain in the 20th century. My boyfriend and I went to a bookshop straight after the tour to buy the books Taghg mentioned in the tour. This guy will make you feel inspired!!! Strongly recommend!!!

Ilana – London, United Kingdom – August 2021